OLIPOP is a lot of things (a sparkling tonic, a soda replacement, an Instagrammable beverage), but at the end of the day it's plain and simple. OLIPOP is a good-for-you soda that tastes good. Whether you're simply on the hunt for a really good treat, or a health-conscious person looking for some digestive support, OLIPOP has you covered.
In this OLIPOP review we'll take a closer look at OLIPOP, it's pros and cons and some of it's best-selling flavors.
What is OLIPOP?

 OLIPOP contains microbiome, plant fiber, prebiotics, and no added sweeteners so you can enjoy your soda and be healthy and the same time. It also takes care of your digestive health. OLIPOP comes in various flavors such as Ginger Lemon, cherry Vanilla, Blackberry Vanilla, Classic Root Beer, and many more. We will recommend you some of their best sellers here.
Is OLIPOP Healthy?
While it certainly tastes like soda, Olipop is filled with many beneficial ingredients.  Each can is packed with prebiotics, plant fiber, and botanicals to boost the health of your microbiome and digestive system. Each 12-ounce sipper contains 8 to 9 grams of dietary fiber, 5 grams of sugar or fewer, 3 to 8 net carbs, and a maximum of 50 calories. It tastes sweet but we can guarantee that it is free of any artificial sweeteners, colors, and flavors. So, if you love soda but also want to stay healthy at the same time, OLIPOP is a great alternative for you.
What We Like About OLIPOP?
It's super healthy as a soda. OLIPOP is packed with prebiotics and fiver.
It's sugar-free.
Comes in many delicious flavors for you to try out.
What We Don't Like About OLIPOP?
Its more expensive compared to similar sodas which has prebiotics and fiver.
It has a slightly sweet aftertaste.
The Best Selling OLIPOP Flavors
OLIPOP currently comes in 10 different flavors such as Classic Grape, Ginger Ale, Classic Root Beer, Vintage Cola, Classic Orange etc. We will review some of the best-sellers from OLIPOP here.
Vintage Cola (9/10)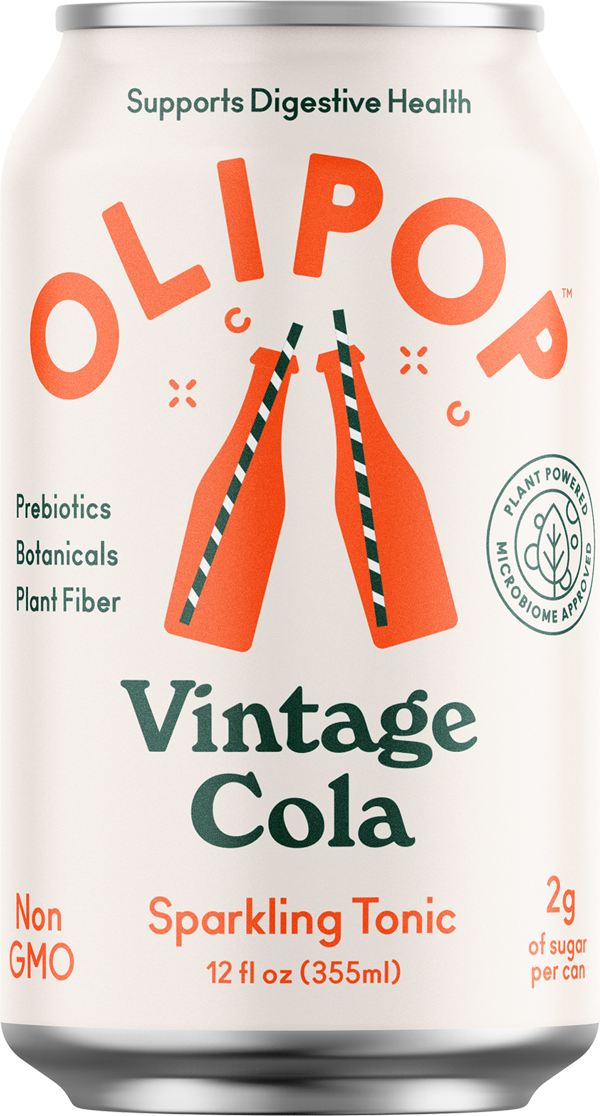 Its tastes the same as the cola you grew up drinking but on the healthier side. It has distinct notes of vanilla, cinnamon, and caramel. If you're craving cola drink it instead of those unhealthy ones in the market.
Buy this Vintage Cola for $35.99
Strawberry Vanilla (8/10)
Imagine strawberries and cream, only drinkable. This flavor smells (and TBH tastes) like candy and contains both real strawberry juice and vanilla bean. However, while we loved the cream soda-inspired flavor, OLIPOP tonics aren't as bubbly as standard sodas, which made this one in particular almost too sweet for our taste.
Buy this Strawberry Vanilla for $35.99
Orange Squeeze (8/10)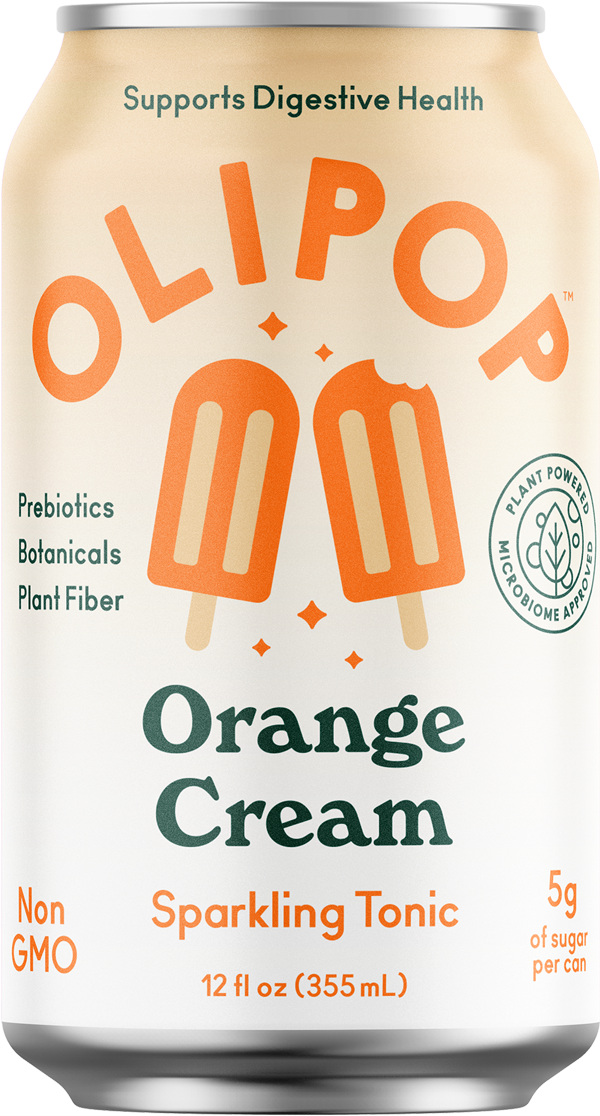 Zesty orange swirled with dreamy vanilla cream, Orange Squeeze may just take you back to days spent chasing the ice cream truck. Taking taste to a whole new level, this tantalizing tonic combines tangerine and mandarin to create a new spin on this throwback flavor.
Buy this Orange Cream for $35.99.
Where You Can Buy OLIPOP?
You can buy OLIPOP directly from their website olipop.com
Also shop at Amazon.com