Planning your meal is the best way to stay healthy and in shape around the year. It's a busy world and nowadays nobody has the time to count the macros and calories in their food, well! No worries as these meal planner apps will help you to plan your meal ahead of time and does all the macro and calorie counting for you. Some of these meal planner apps also has premade recipes from different people for you to cook with step-by-step instruction and also a grocery list. So, if you're having a busy schedule and want to make your food fast and give the rest of the time productivity then these meal planner apps are the one for you. Check out the best meal planning apps on Apple app store.
The 8 Best Meal Planning Apps
Plan to Eat is a simple meal planning app that lets you organize all your meals in one go.
Plan to Eat is built for all the do-it-yourselfers in the world. Other meal planning services will hand you a pre-made menu and shopping list that uses their recipes and send you on your way. That's fine for some, but it can never be perfect for you.
With Plan to Eat you can collect your own recipes that fit your lifestyle, create a customized meal plan to accommodate your schedule, then go to the store with a list organized the way you like to shop. That's the beauty of doing it yourself.
Yummly is an app that draws from the internet's wealth of recipes, as well as the company's own signature recipes and video content, to deliver instructions and suggestions for cooking enthusiasts. It also incorporates useful features, such as a product scanner for recipe ideas, Instacart integration, and a meal planner to schedule meals throughout the month.
Yummly is free to download on the Apple app store. Once you download the app and create your account it will ask you about your food preferences. After entering your food preferences, Yummly will take you to its subscription page. A premium plan costs around $5 per month or $2.50 per month with an annual subscription.  Without the subscription, you're limited to recipe suggestions, searches, and Yummly's "Seconds" video series.
Pepperplate is an easy-to-use and awesome meal planning app available on the apple store. In pepper plate you can do it all: See recipes, learn how to cook them, manage those recipes, save any recipe you see on the internet, plan your meals, and many more.
Planning a party? Pepperplate can help you do that as well, by combining recipes into menus for dinner parties or holiday meal planning. As you add items to your shopping list, the app automatically syncs to your iPad, iPhone, iPod, and Pepperplate.com. You can even organize your shopping to automatically match the way you shop in the grocery store. When cooking, the app even has a handy timer, so you never lose track of when your meals should be ready.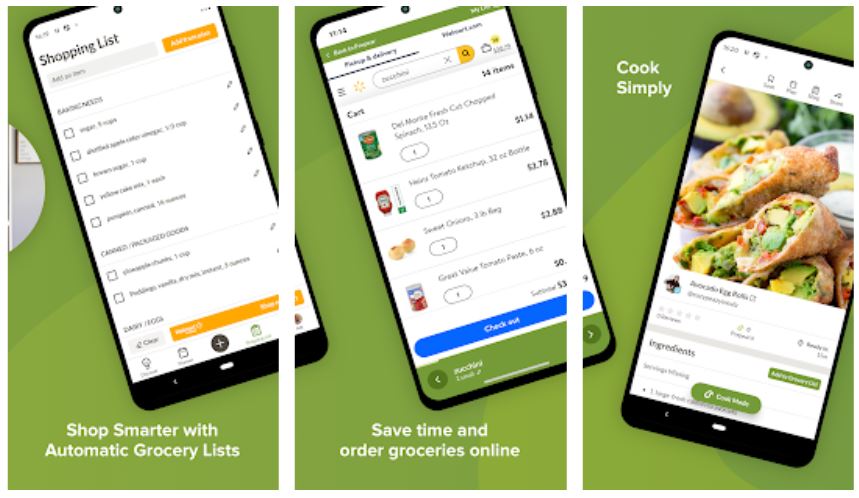 Prepear is a user-friendly, simple, and easy-to-use app that lets you save recipes, shop for groceries, and also customize your meal plan for the month.
There are many recipes available on the app. From classic to keto, you can get any recipe you want at your fingertips. You can easily add more recipes from the web or manually add your family favorites. The Food Feed tab is where you can create your own network of friends, kind of like a foodie Facebook group.
Also cooking from the app is very user-friendly as it lets you check off ingredients as you go and a split-screen format allows you to see ingredients on one side and the instructions on the other.
Meal prep pro is an easy-to-use app to customize your calories, macros, and goals. there are new recipes available every week in meal prep pro so you can add variety to your week while sticking to your health goals. High-protein, vegan, flex, low-carb, Mediterranean… recipes for every preference. Adjust any recipe to your portion needs.
The app will create a weekly plan of lunch and dinner from its collection of recipes. While the app focuses on lunch and dinner, you can easily add breakfast and snacks. You can also customize the plan if you want. It'll even offer suggestions if you want to swap out a dish with something else. The recipes are very easy-to-cook with instruction videos to help you. You can also save your own recipes in the app.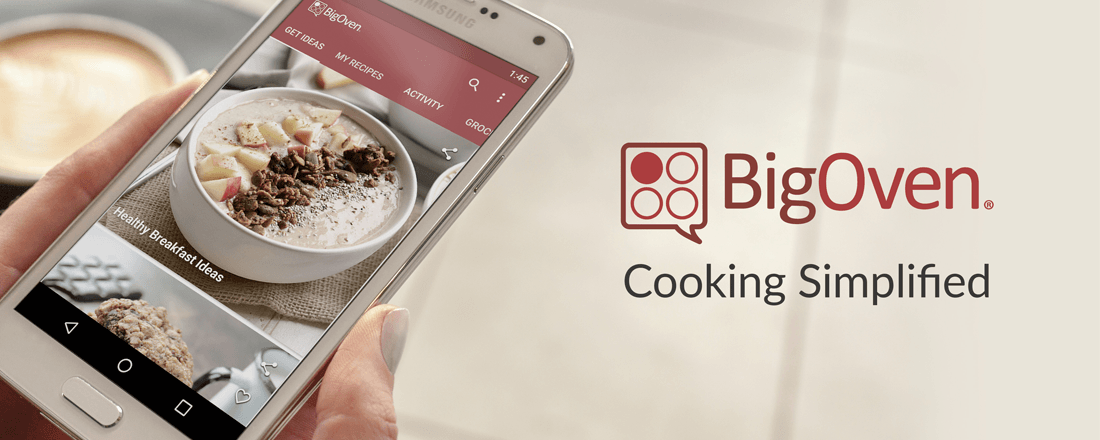 BigOven is a feature-packed cooking app with useful social tools and many features. The best thing about BigOven is, that it is filled with 1,000,000+ recipes for you to cook from dietitians, food bloggers and other people. You can easily add your own recipe using the Recipe Clipper tool. You can easily add ingredients from each recipe to a grocery list with the click of a button, share the list, and cross off what you buy.
It's free to download and use, but premium content (more on that in a bit) is locked behind a $2.99-per-month subscription. Free users can save up to 200 recipes to their digital recipe box, create grocery lists, share lists among synced devices, and search a catalog that contains more than 300,000 recipes. Subscribers, on the other hand, can access the meal planner, recipe scanning and editing features, and a dietary preference search.
Mealime is a great meal-planner app with an awesome interface and customizable recipes. There are many pre-made recipes available on Mealime for you to customize. With Mealime, you create a meal plan of 2-6 meals. With the Pro plan, you can choose your favorites and add any (or all) of your favorites to your meal plans. You can also add a grocery list .
Paprika is an app that helps you organize your recipes, make meal plans, and create grocery lists. Using Paprika's built-in browser, you can save recipes from anywhere on the web. However, there is no saved recipes from other users for you to access, so you have to create your own recipe collection first. Thankfully, Paprika's recipe clipper makes it easy to save recipes directly from the web. And you can manually type in your own family recipes or cookbook favorites too.
It offers recipe and grocery-managing tools that make it a fantastic mobile companion app for rigorous home cooks and casual kitchen dabblers. Paprika doesn't pretend to be anything other than an incredibly well-designed recipe organizer that delivers text-based cooking directions, so don't expect video content or recipe recommendations.