What Is Iron?
The body needs the mineral iron for growth and development. Iron is used by your body to create myoglobin, a protein that oxygenates muscles, and hemoglobin, a protein found in red blood cells that transports oxygen from the lungs to all areas of the body. Iron is also necessary for your body to create various hormones.
What Are Tests for Iron?
Since laboratory workers can perform many tests on the same blood sample, an iron test is frequently just one part of a general blood test. Several tests are frequently ordered at once when a doctor orders an iron test. A clinician can use the combined data to establish if a patient has low, normal, or high blood levels of iron. It can look for things like iron overload or anemia (excess iron). If you exhibit signs of either ailment, your doctor might recommend a test.
Iron deficiency symptoms include:
Tiredness
Dizziness
Weakness
Headaches
light skin
rapid heart rate
Iron overload symptoms include:
aching joints
Tiredness
a state of weakness or low energy
abdominal pain
Types Of Blood Tests For Iron
To determine the level of iron in your body, there are numerous tests available. These tests demonstrate how much iron is present in your tissues and how well it is transported through your blood. They also reveal how much iron is present in your blood.
Serum iron. This test measures the amount of iron in your blood.
Serum ferritin. This test measures how much iron is stored in your body. When your iron level is low, your body will pull iron out of "storage" to use.
Total iron-binding capacity (TIBC). This test tells how much transferrin (a protein) is free to carry iron through your blood. If your TIBC level is high, it means more transferrin is free because you have low iron.
Unsaturated iron-binding capacity (UIBC). This test measures how much transferrin isn't attached to iron.
Best In-lab and At-home Iron Tests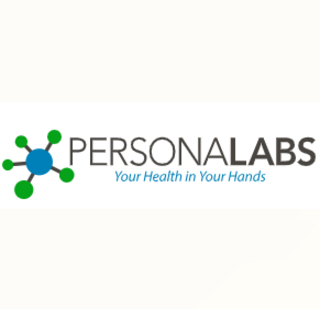 Tests for ferritin and TIBC are included in the Persona Labs Comprehensive Iron Profile Blood Test. The test can be ordered online, but you'll have to go to a nearby facility to get it done. Bring your printout to the lab, please.
This enables you to avoid going to the doctor, however, it is less practical than a test you can take at home. To contact a doctor and get a prescription, just utilize the symptom checker on their website.
Results are typically accessible online in 1 to 2 days, though occasionally wait times may be greater. You can arrange a follow-up appointment with a board-certified physician from Persona to talk about your outcomes. If not, make sure to schedule follow-up appointments with your usual doctor.
Get it from Personalabs.
A ferritin test determines how much ferritin is present in your blood. Without adequate ferritin, your body would suffer from iron insufficiency, one of the most prevalent global deficits. Ferritin is a protein that stores iron. This may lead to anaemia, as well as fatigue, pallor, dry skin, brittle fingernails, and increased susceptibility to infections. The best approaches to balance out unbalanced ferritin levels are dietary changes or nutritional supplementation.
Find out your ferritin levels using the cerascreen® Ferritin Test. The best technique to check for iron deficiency is to test for ferritin, which is the form that iron takes when it is stored in your blood. You can tell if you have an iron deficit from the outcome. The test consists of a prepaid at-home sample collection kit. A CLIA-certified medical laboratory will assess your sample once you painlessly collect a few drops of blood on our sample card.
Get your blood test done from cerascreen.
You can get ferritin blood tests from Labcorp to learn a little bit about your body's iron reserves. If you don't have enough ferritin in your body, you can lose iron faster than someone who does. When you get the results, though, you should consult your doctor. They can aid in their interpretation and support the identification of anaemia or other conditions.
After you make your purchase, you'll need to visit a Labcorp lab for this test. Make sure to bring along the requisition number emailed to you by the company. You'll also need a photo ID. When your test results are ready, you can access them online via your Pixel by Labcorp account.
Get your blood test done from Labcorp.
Similar to the Labcorp Ferritin Blood Test, you must visit a Labcorp lab to complete this test after purchasing it. Make sure to bring photo ID and your requisition number. Additionally, you must observe a 12-hour fast before the test.
Get your anemia blood test done from Labcorp.
This is a blood test that may be completed entirely at home to see if you're at risk for either iron overload or iron deficiency anemia. It measures the amount of iron in your blood as well as ferritin, TIBC, and transferrin saturation.
LetsGetChecked advises consumers to mail the sample using the offered prepaid postage label the same day as the test is finished. Within 2 to 5 days, your online results will be accessible through a secure app.
A nurse will contact you to go over your test results if it turns out that you are iron deficient or have an iron overload. The Clinical Laboratory Improvement Amendments have also authorized this test, but not the Food and Drug Administration.
Get this blood test from Let's Get Checked.
Frequently Asked Question